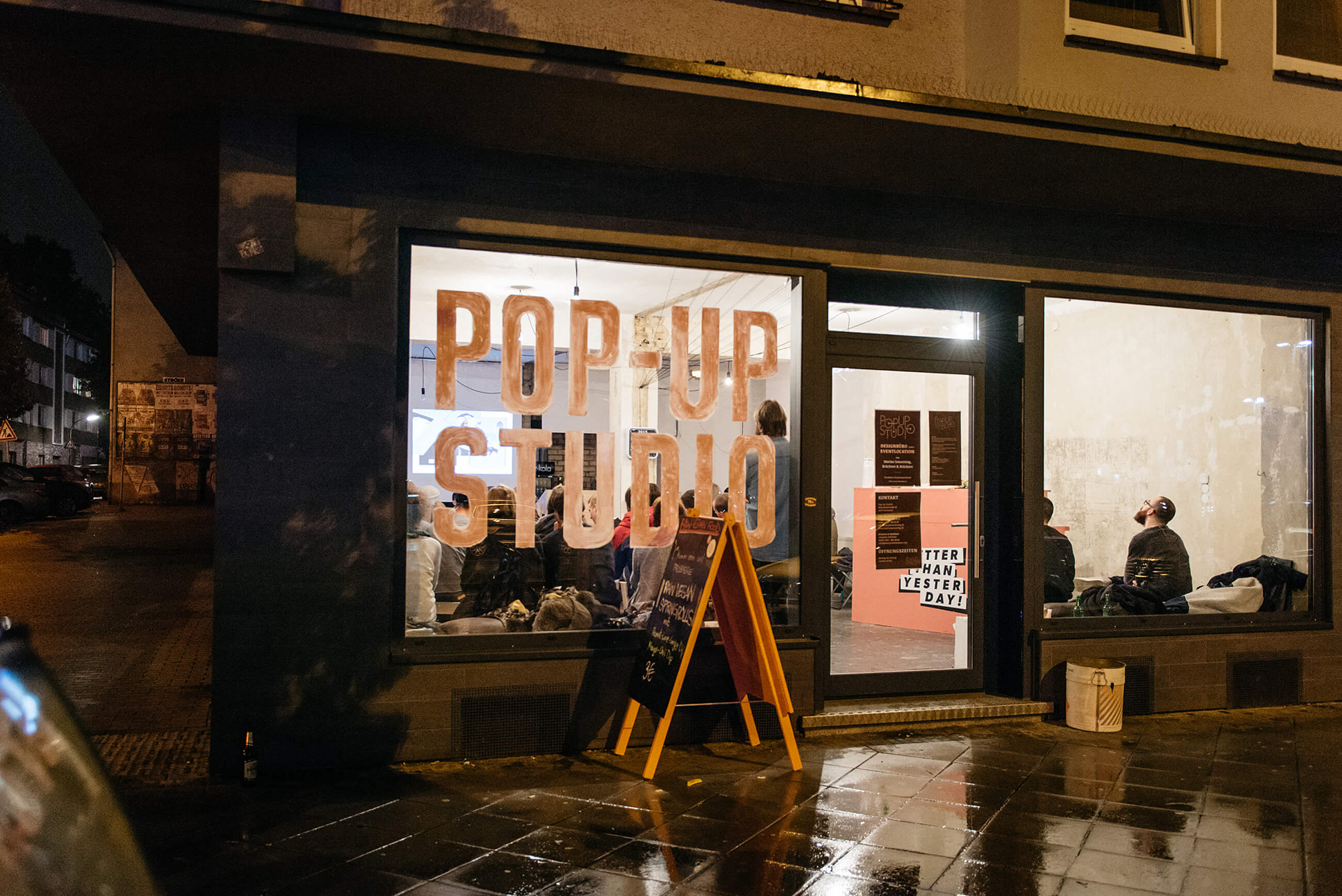 Branding
Interior
Event Design
Placemaking
The Pop-Up Studio is a project by Rebecca Mauch, Daniel Edelmeier, Marius Sonnentag und Brückner + Brückner.
Scenography by please don't touch
Fotos: Marius Sonnentag, Clemens Müller, TAPIR Media
With the Pop-Up Studio we transform vacancies into a temporary work & project space for creative people from various disciplines. The networking of people from different cultural and creative industries creates new synergies. During the first three months, the Pop-Up Studio was already a concert stage and lecture room, but also a gallery, reading stage, showroom and catwalk. The withdrawal of industry from Dortmund is at the same time a great opportunity for the city to redesign vacant spaces.
Lectures by: Markus Mielek, Stückwerk, KoeperHerfurth, Please don't touch, Van Bo Le, Menzel, Deutsche & Japaner, NEU Designbüro, Architektur DLX, Prinzträger, AdLips, Marc Suski, JAC Gestaltung, Labor B, Stefan Schwabe, Bastian Allgeier (Kirby), Marc Thiele (Beyond Tellerrand).
Concerts by: KUF (Berlin), HeroHero (Köln), Sine Sleeper (Düsseldorf), Der weise Panda (Berlin), John Wayne on Acid (Düsseldorf).
Miscellaneous: Illustratorenstammtisch, Infographics exhibition, Riso print workshop, Dinner together with refugees from four countries.
I'm here, I'm there. The studio is poppin' up everywhere.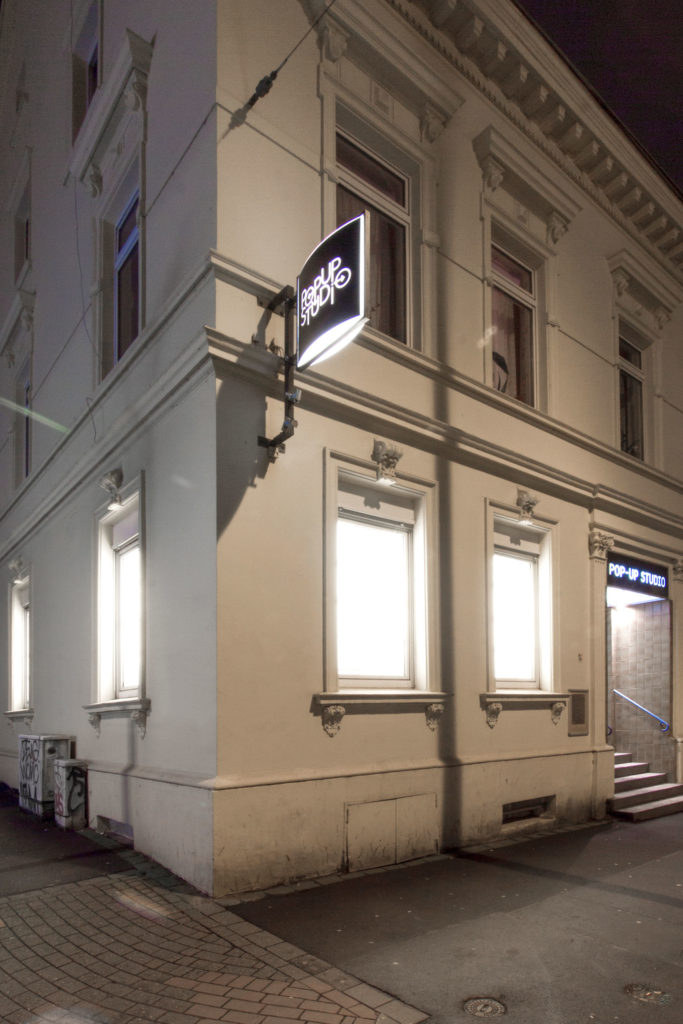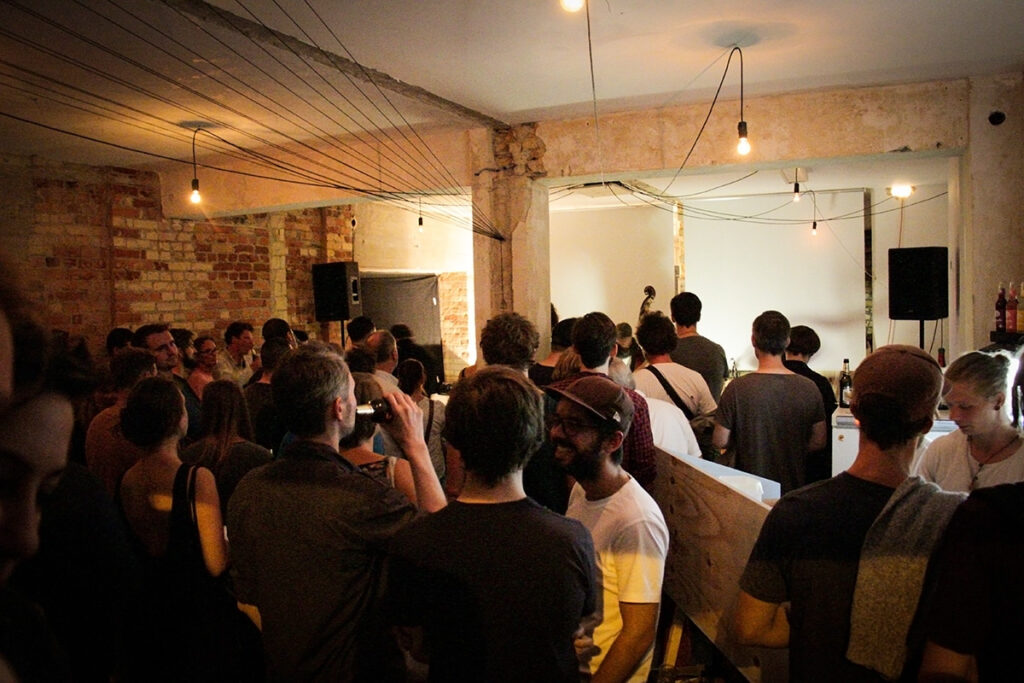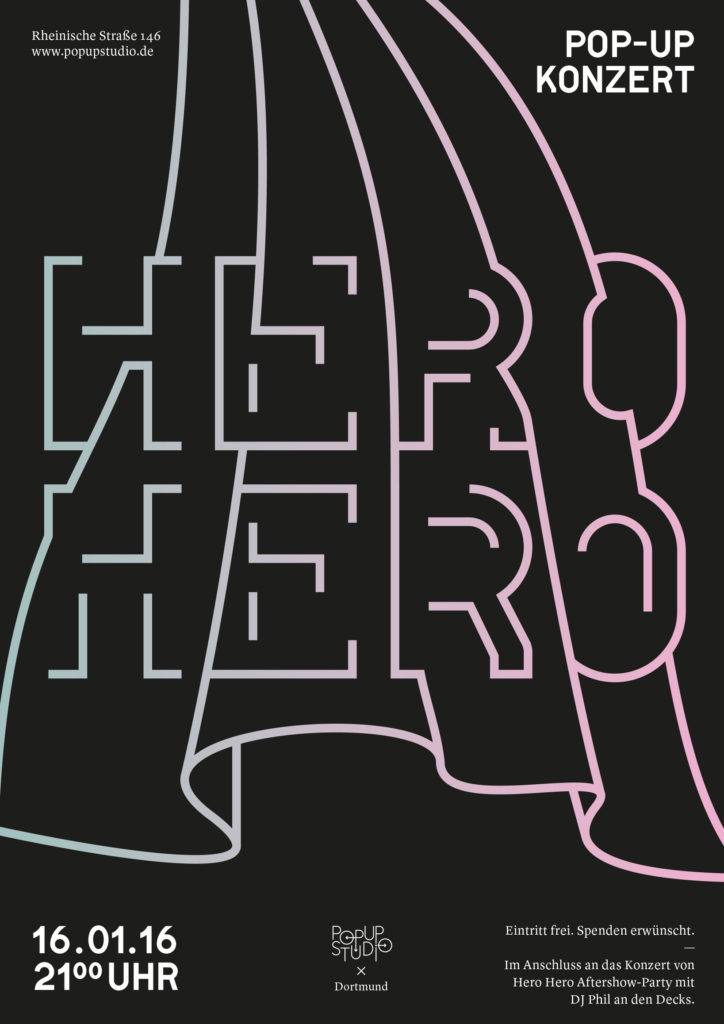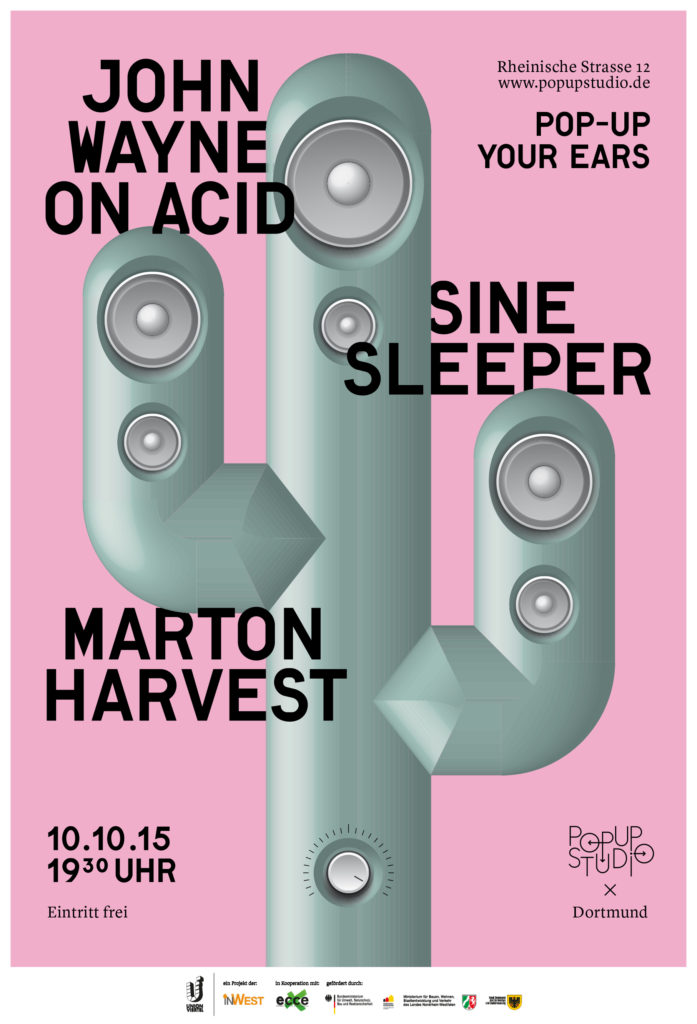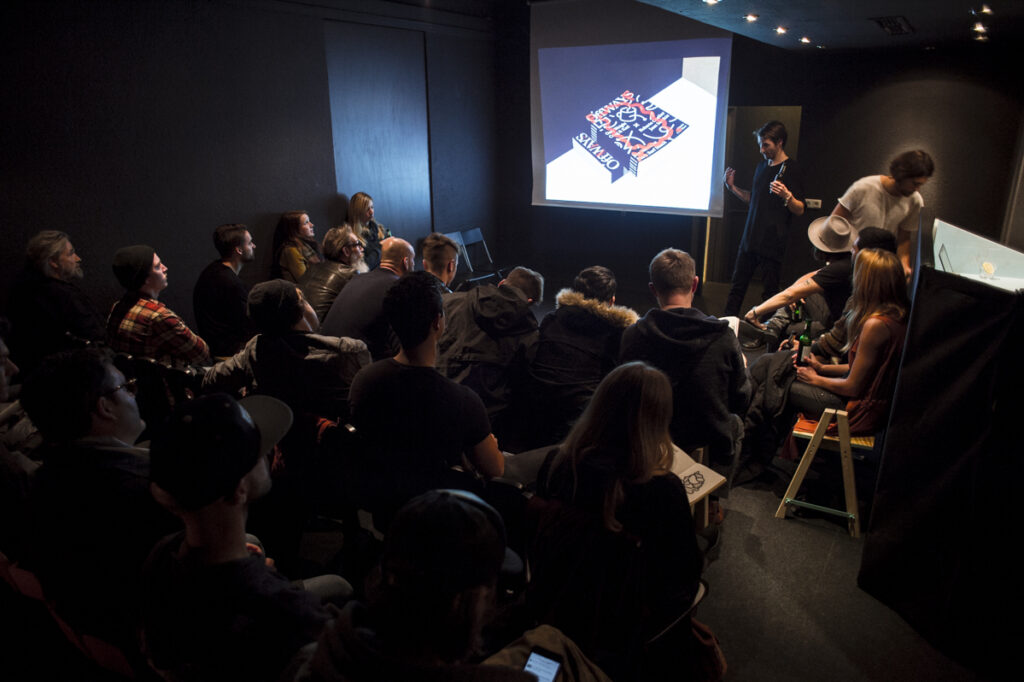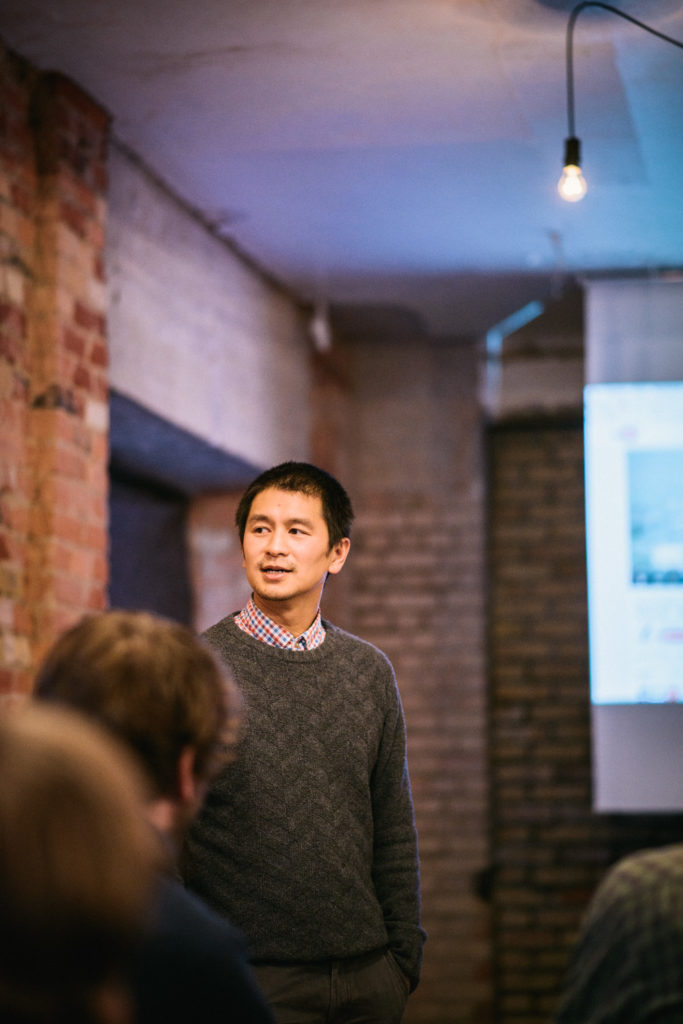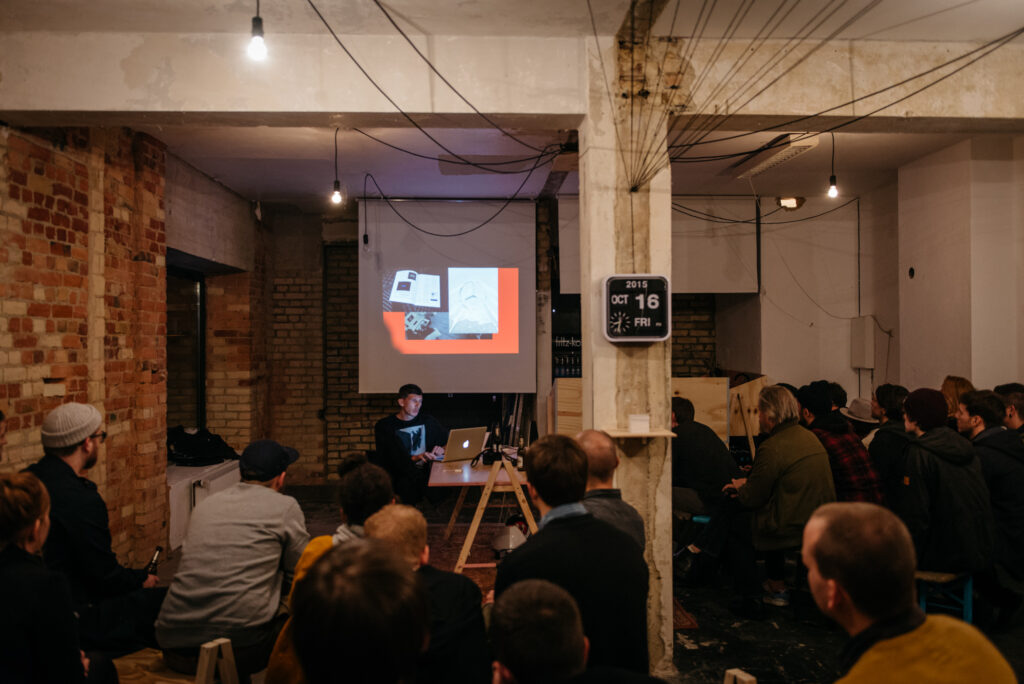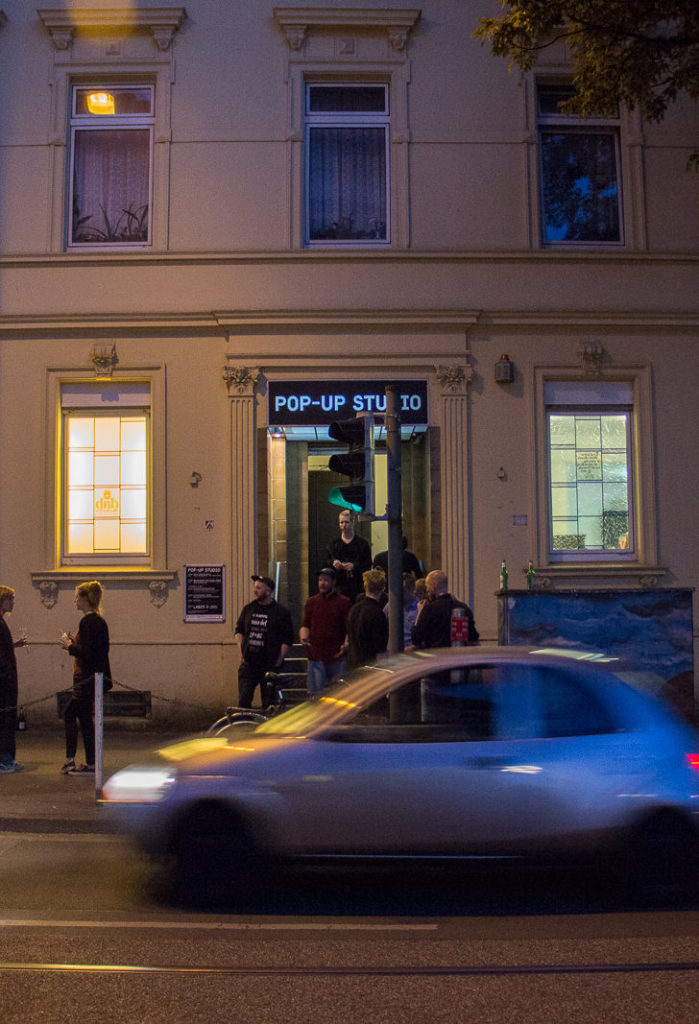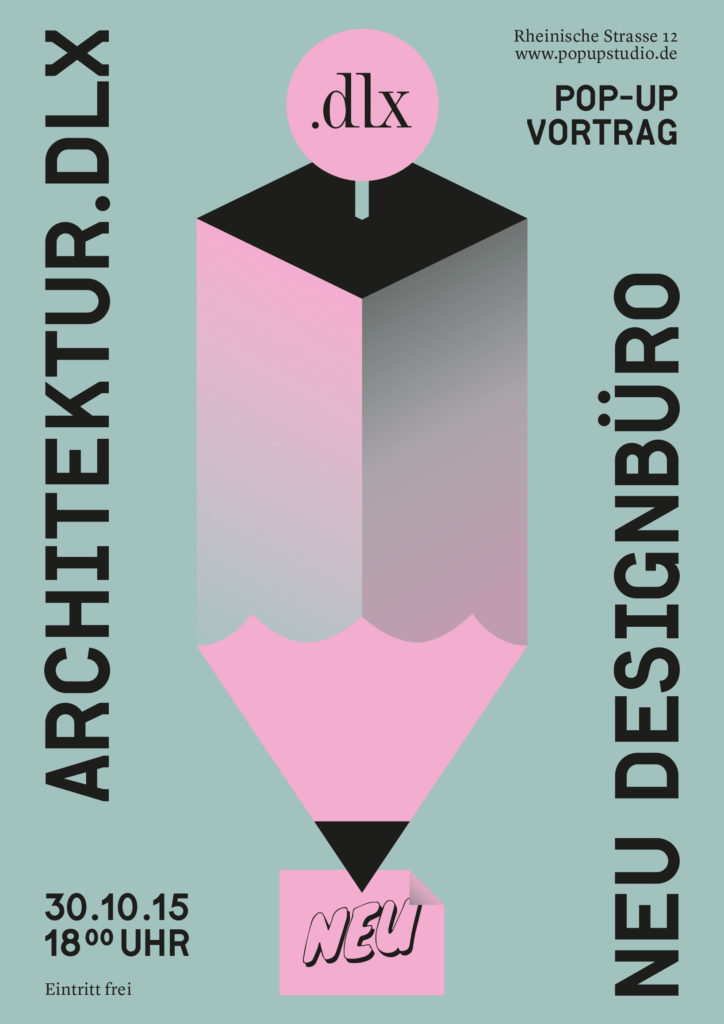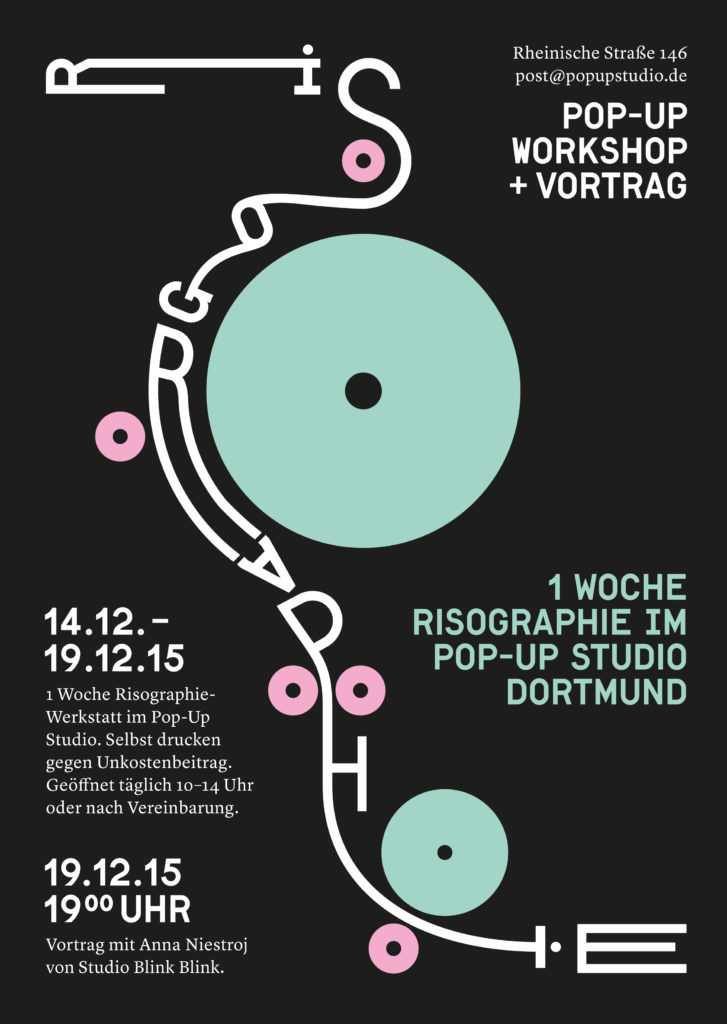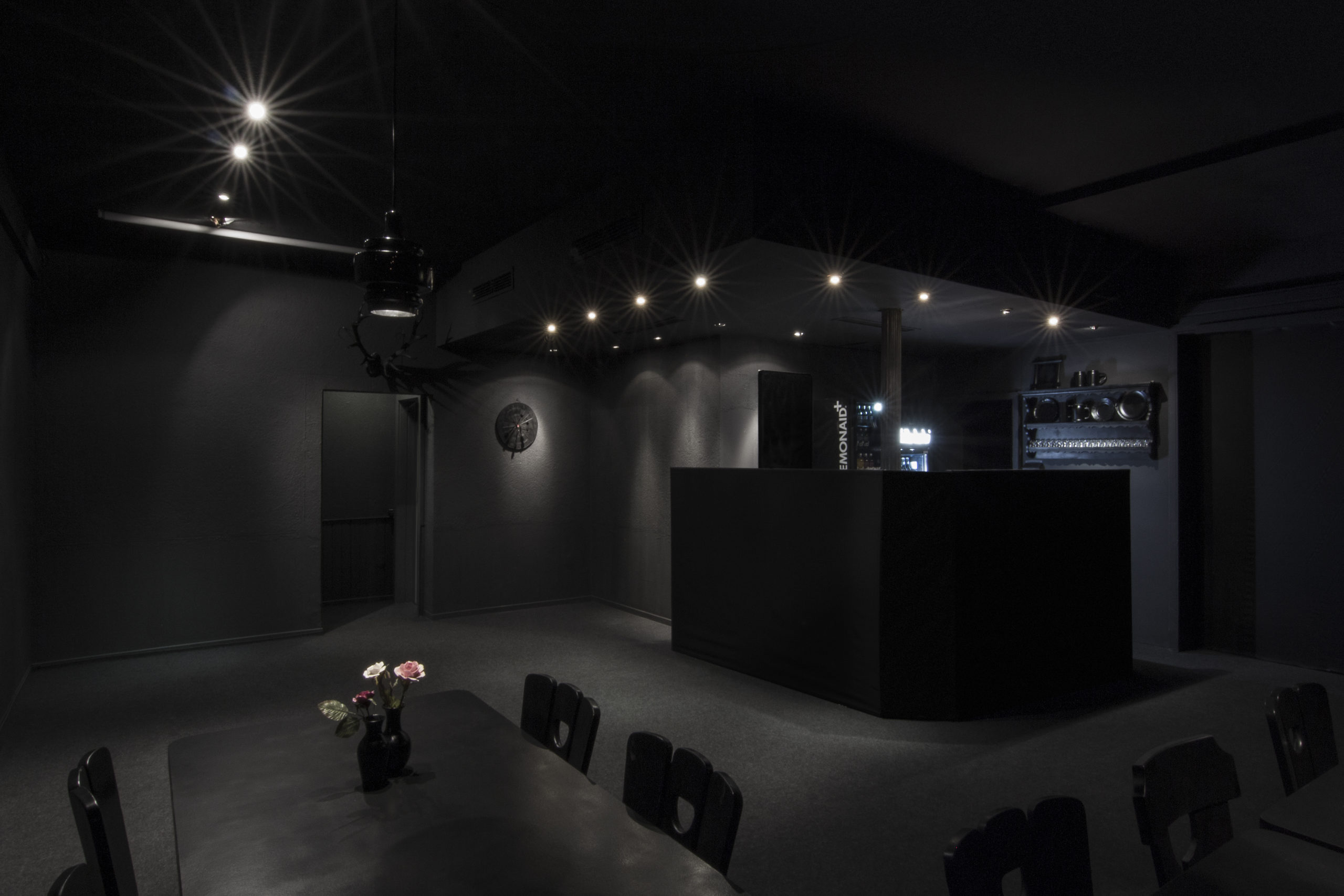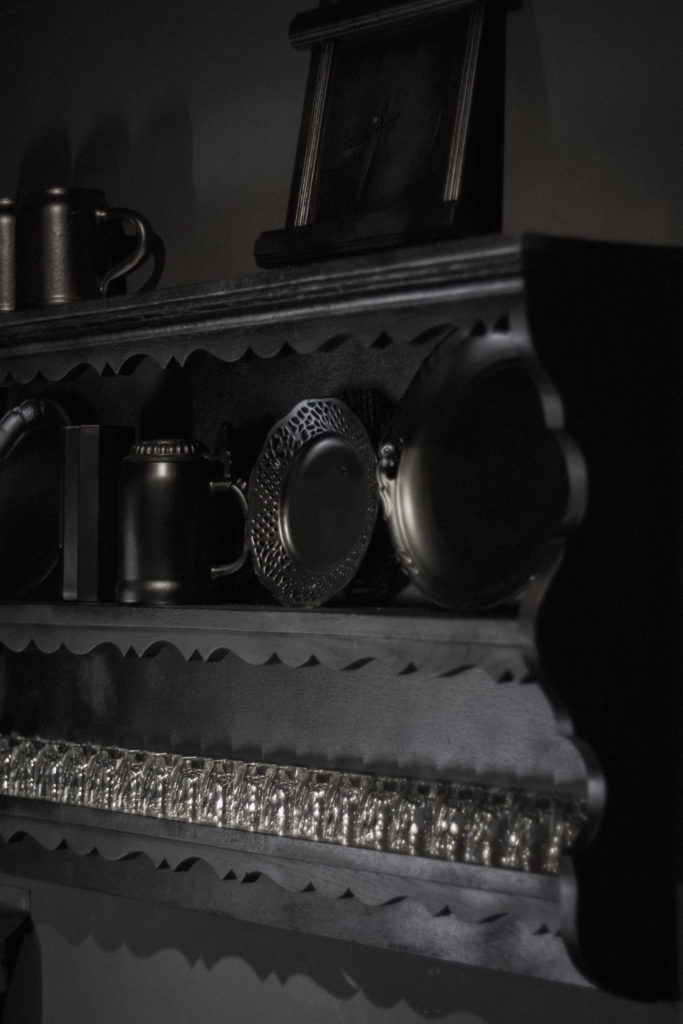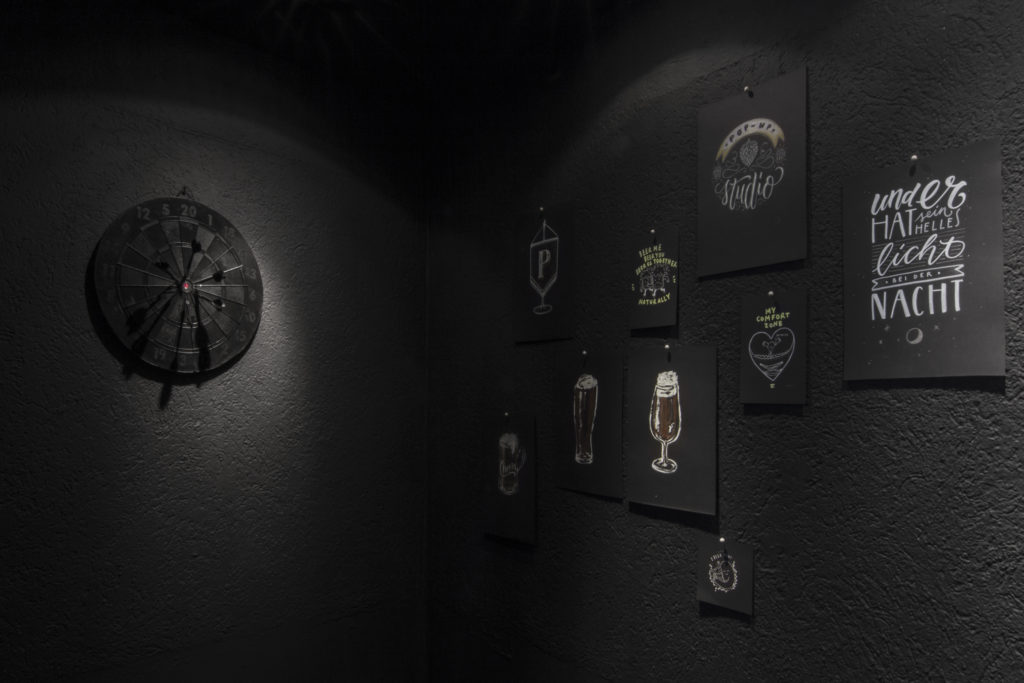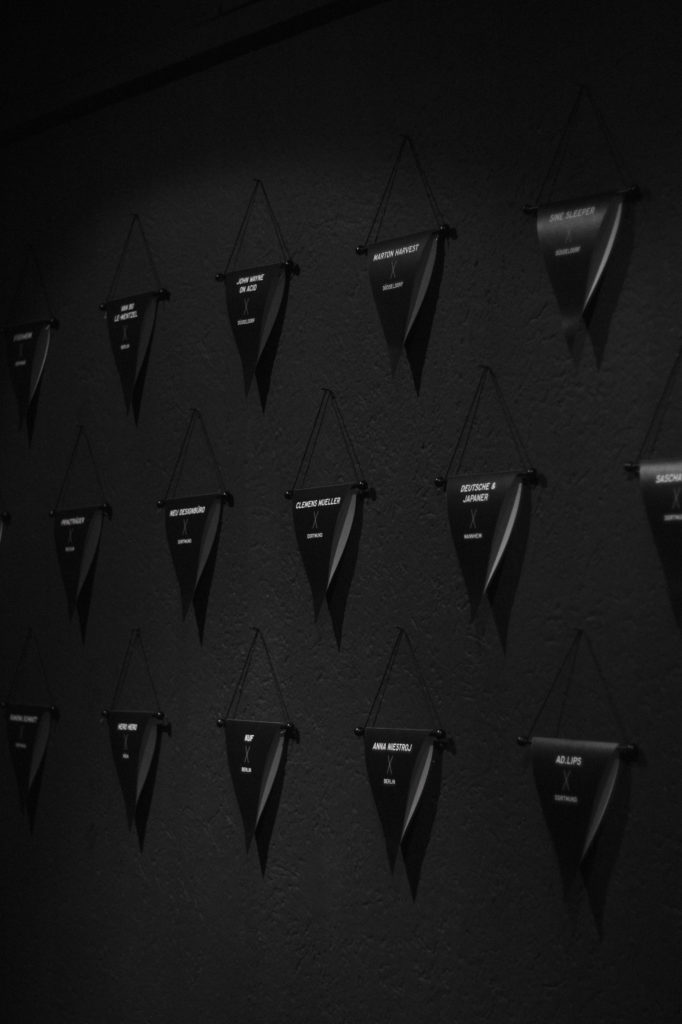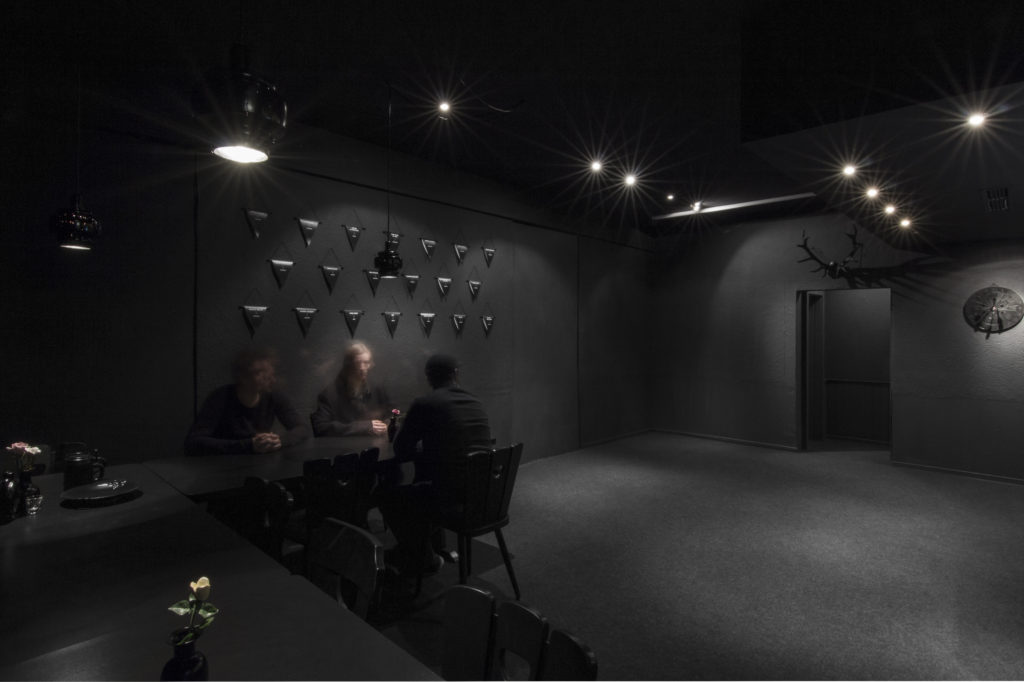 Pop Up Studio before-and-after comparison