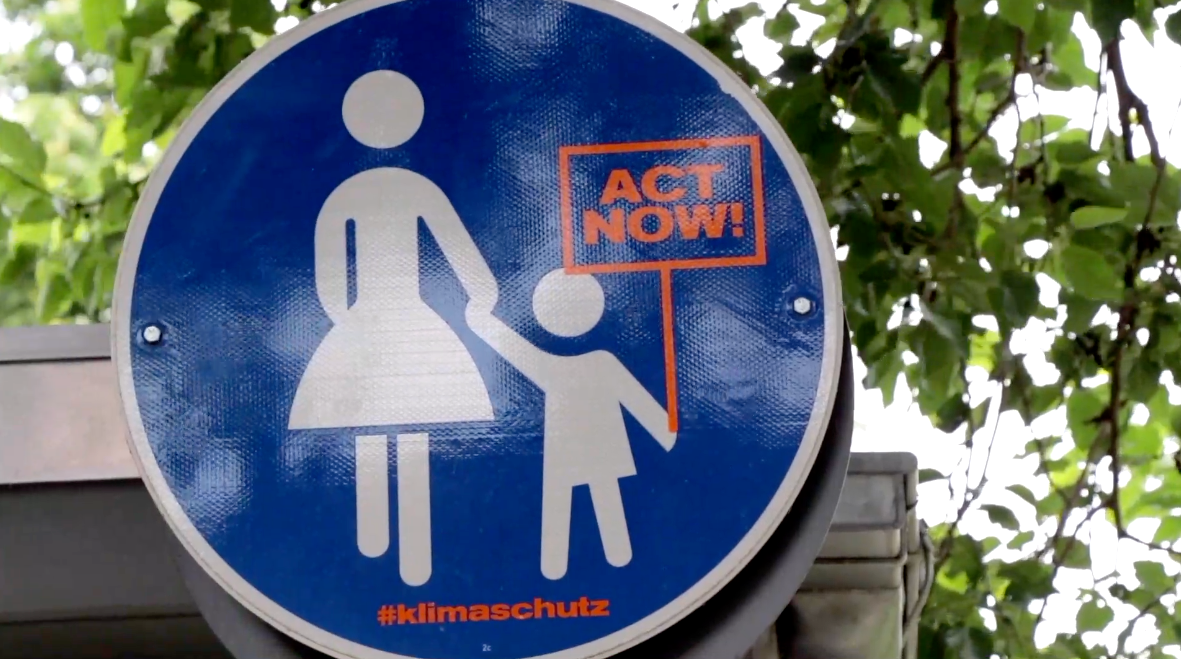 Urban Hacking Workshop Klimawandel
Teaching at PH Heidelberg together with Andreas Meves.
Projects by: Merle Dietl, Timm Frech, Julia Genthner, Alexander Höschen, Simone Jung, Katharina Mayer, Luisa Lemmert, Judith Wilking.
Climate catastrophe, rent explosion, the NSU complex, the AfD in the Bundestag—Germany in the 21st century. With the Urban Hacking Workshops, we take up current political topics and bring them into public spaces.
The participants of the workshops use design as a way to deal with difficult topics and to develop new possibilities to counteract undesirable developments. We work with installations, adbusting, projections, stickers and many other methods. In addition to addressing passers-by directly, it's also about online discussion which we stimulate through the documentation of the projects.
Interested in a workshop?