Event Design
Web Design
Web Development
Editorial Design
Interior
Description
The UNCOVER Design Festival has taken place in Mannheim since 2016. It's a platform that encourages cooperation and exchange between designers and companies, as well as organisations that are interested in design and design consumers – in the region and beyond. Speakers such as Cesy Leonard (Centre for Political Beauty), Van Bo Le-Mentzel and Stefan Sagmeister have inspired thousands of visitors to the festival every two years.
We were responsible for the visuals of the festival in 2018. Together with an interdisciplinary team, we created a flexible design that changes depending on its application.
The festival took place in a breathtaking location: the Mannheimer Multihalle. The architect Carlfried Mutschler designed the space, and Pritzker prizewinner Frei Otto completed it with a revolutionary, lightweight lattice structure – to this day it remains the largest self-supporting timber grid shell construction in the world.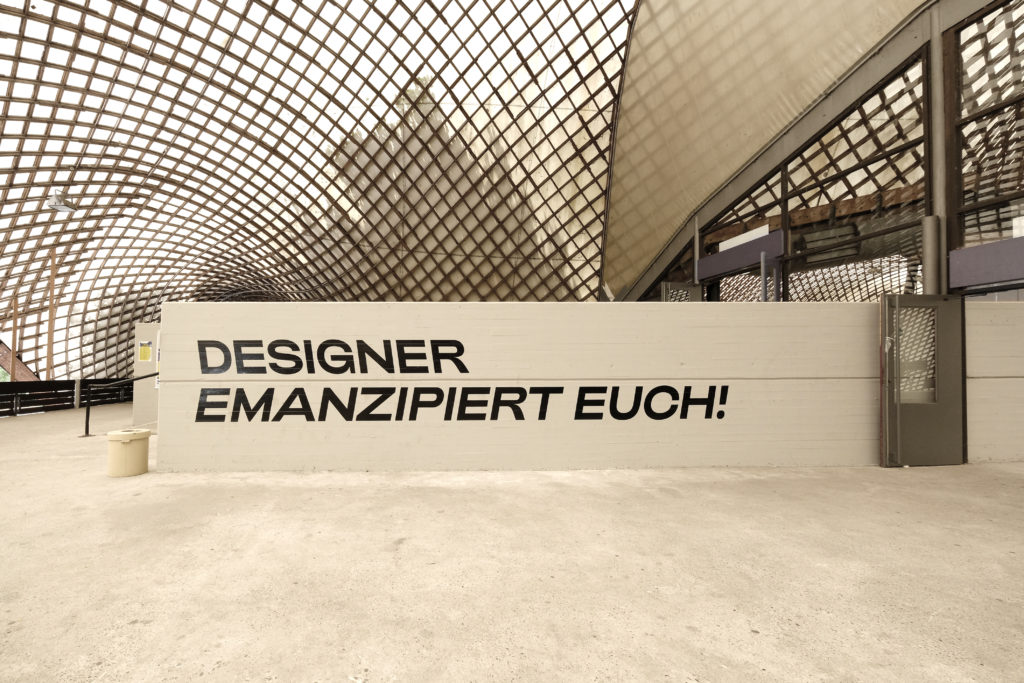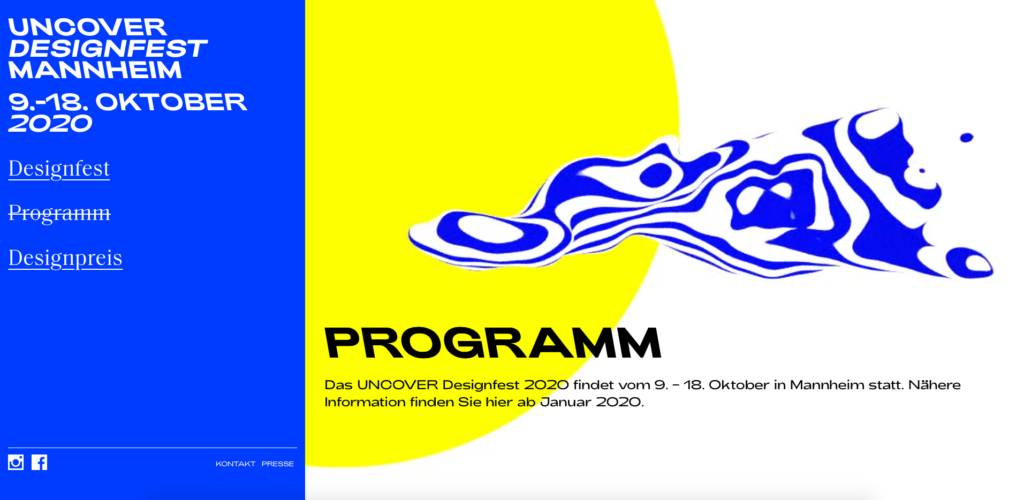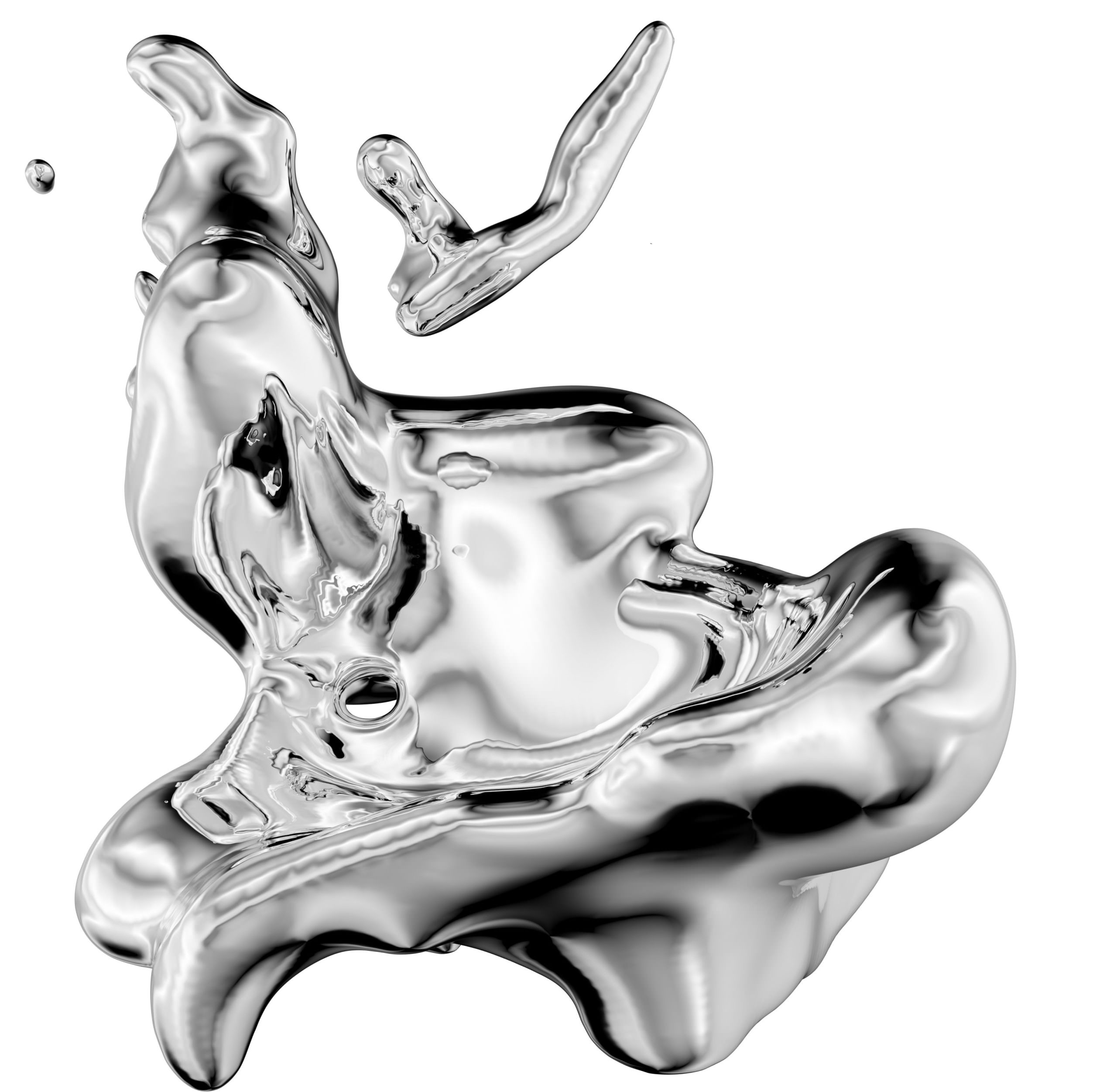 A liquid design for a vivid festival in a vibrant city.
Poster
Magazine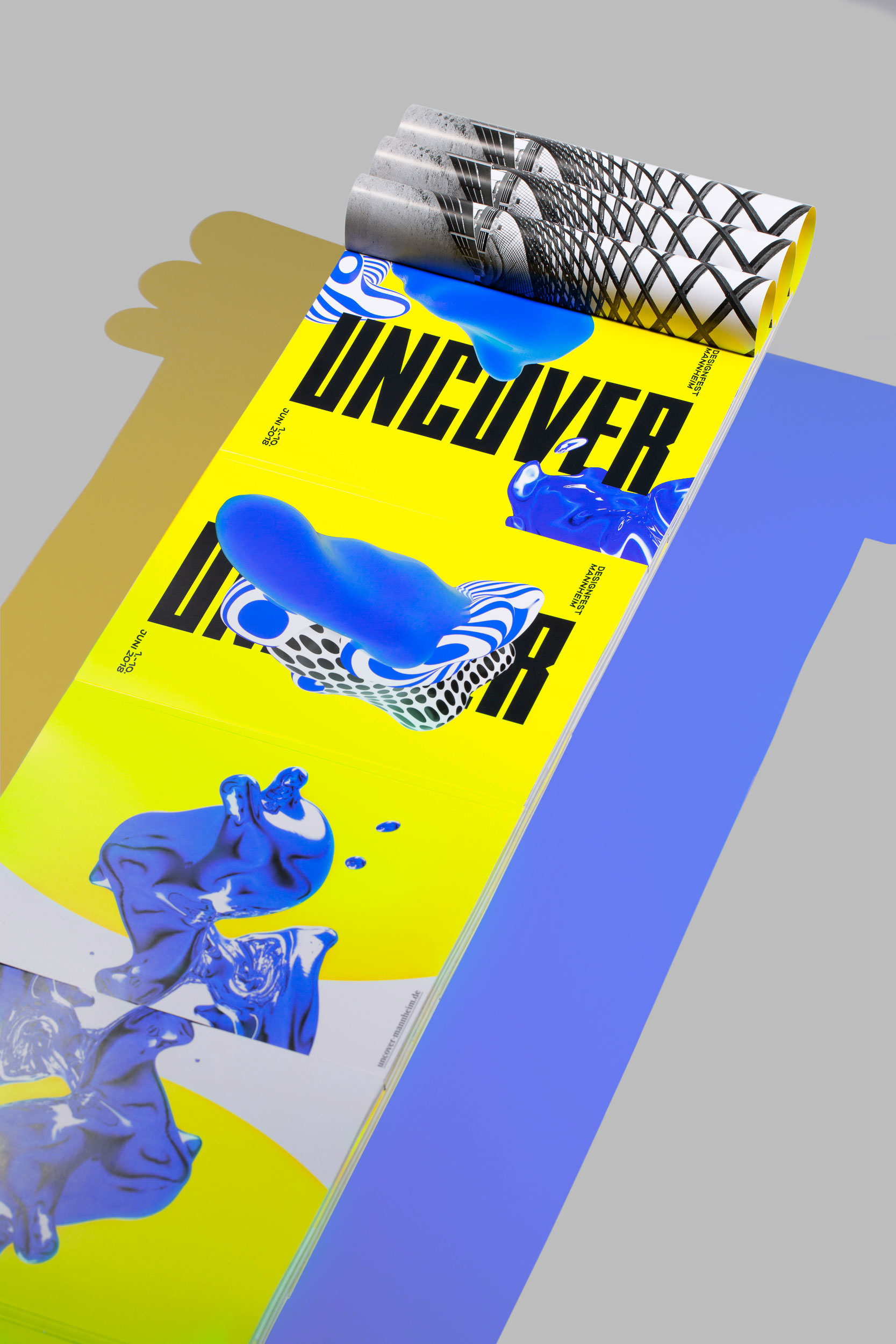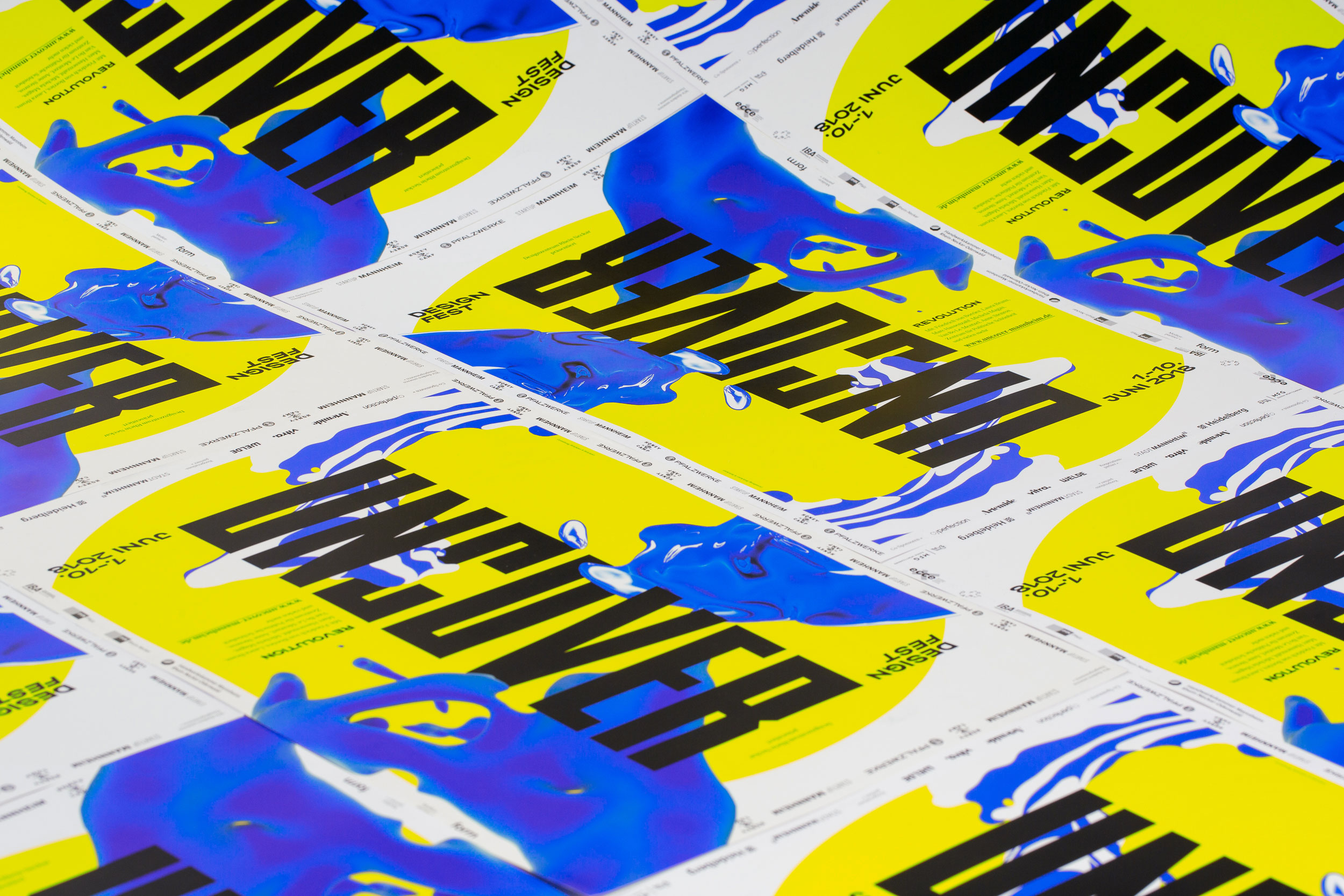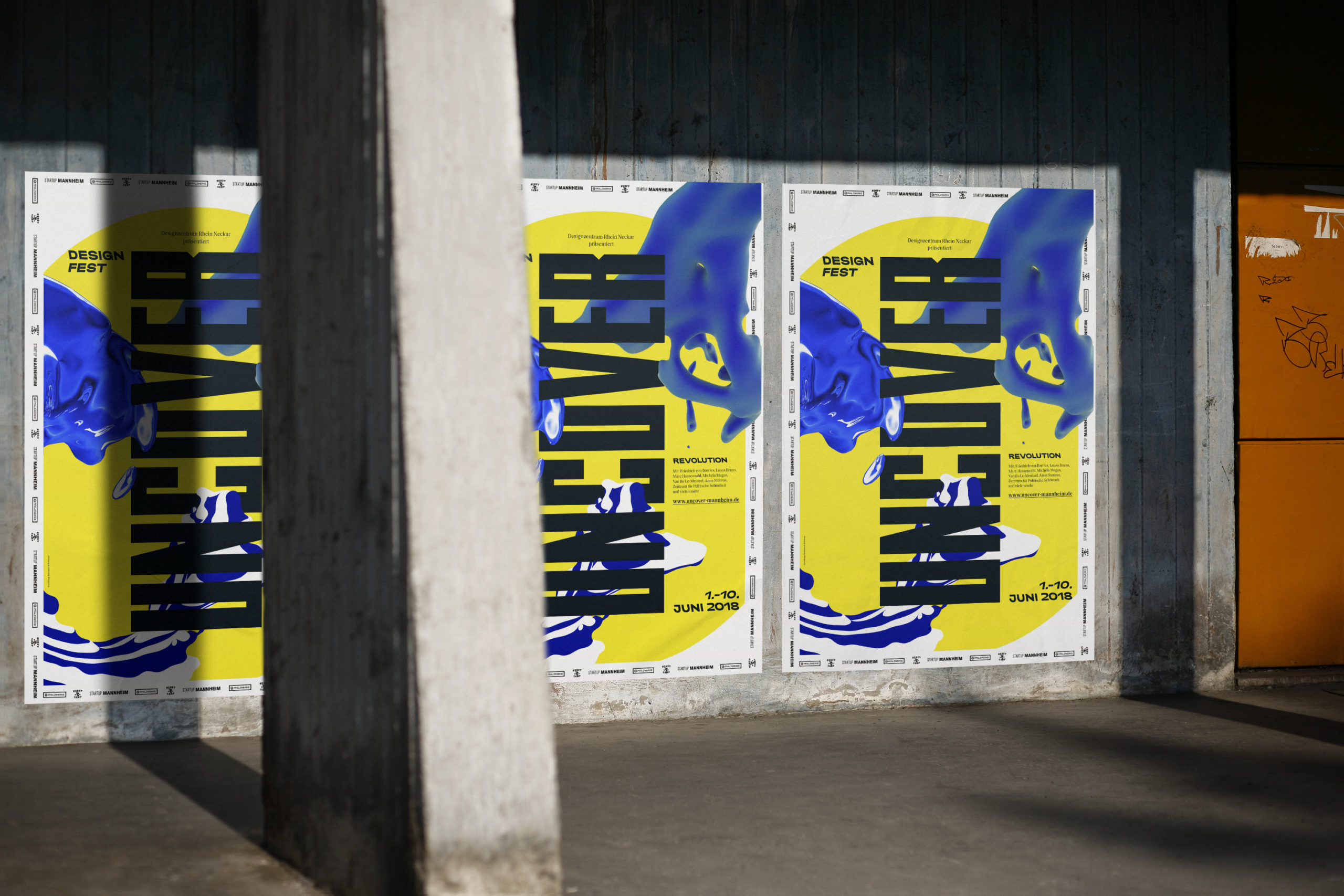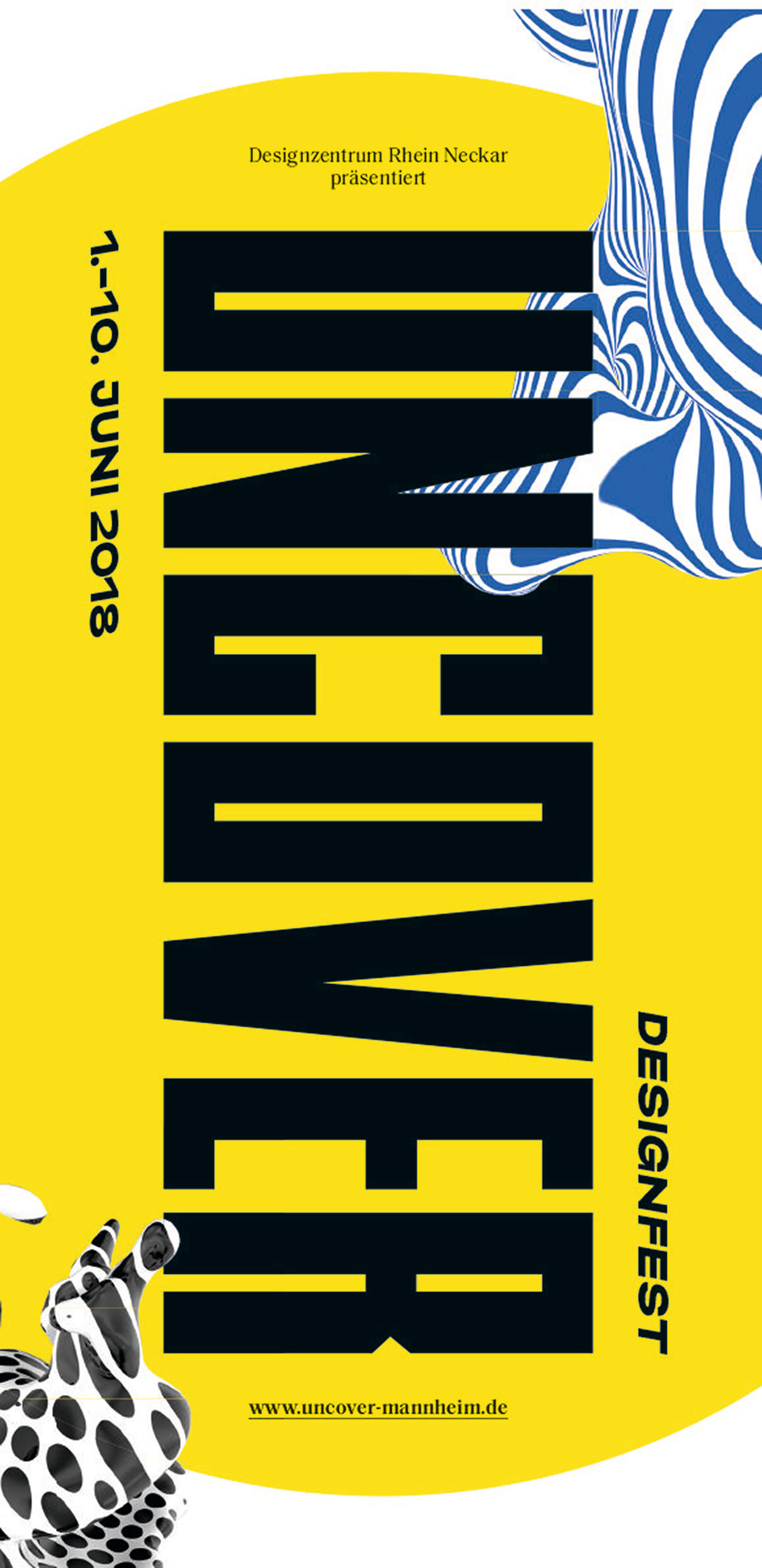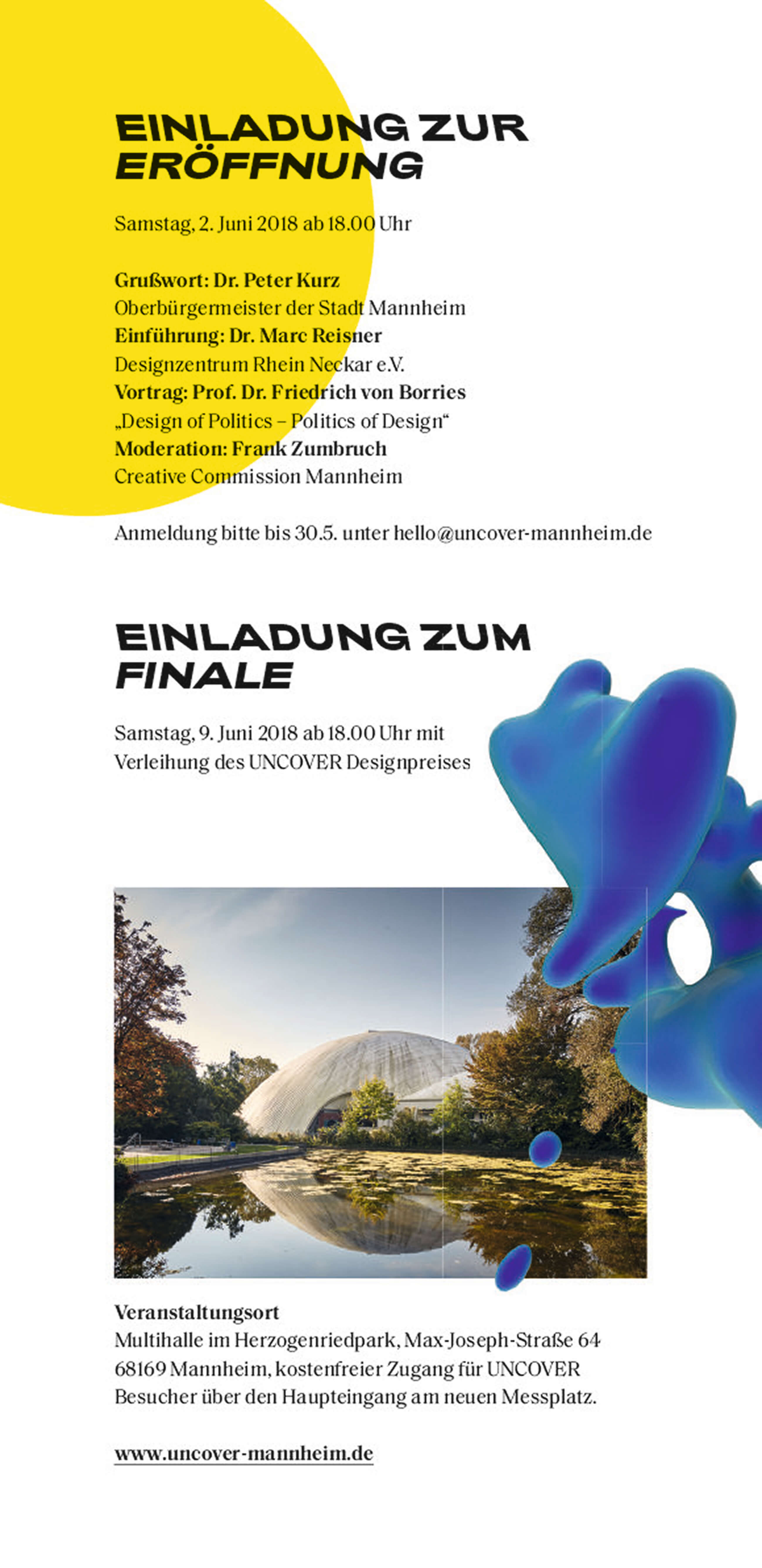 Magazine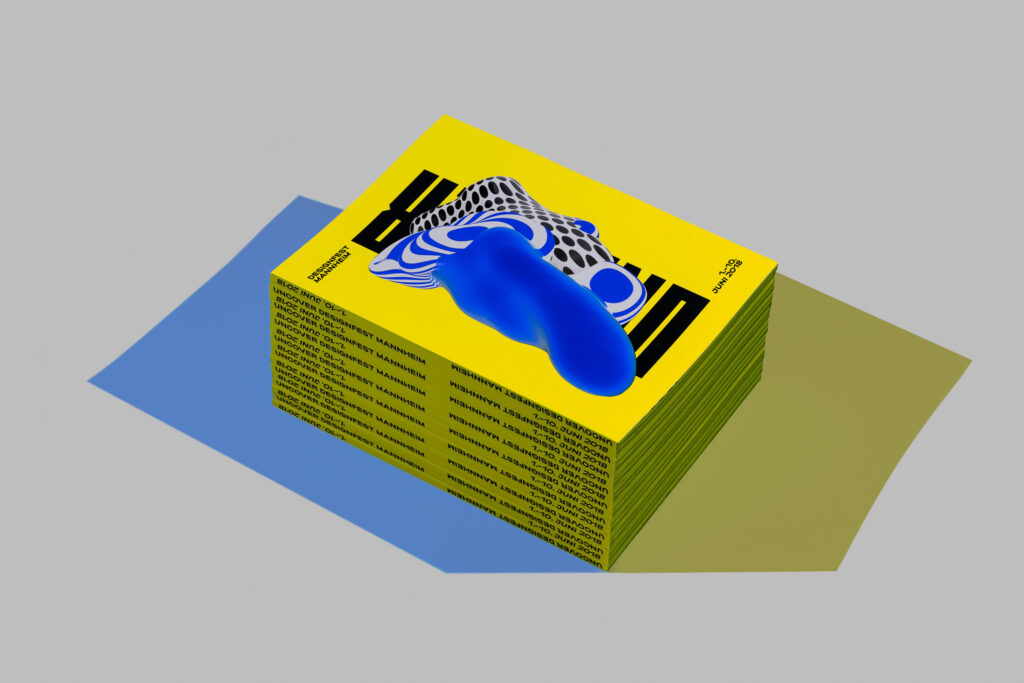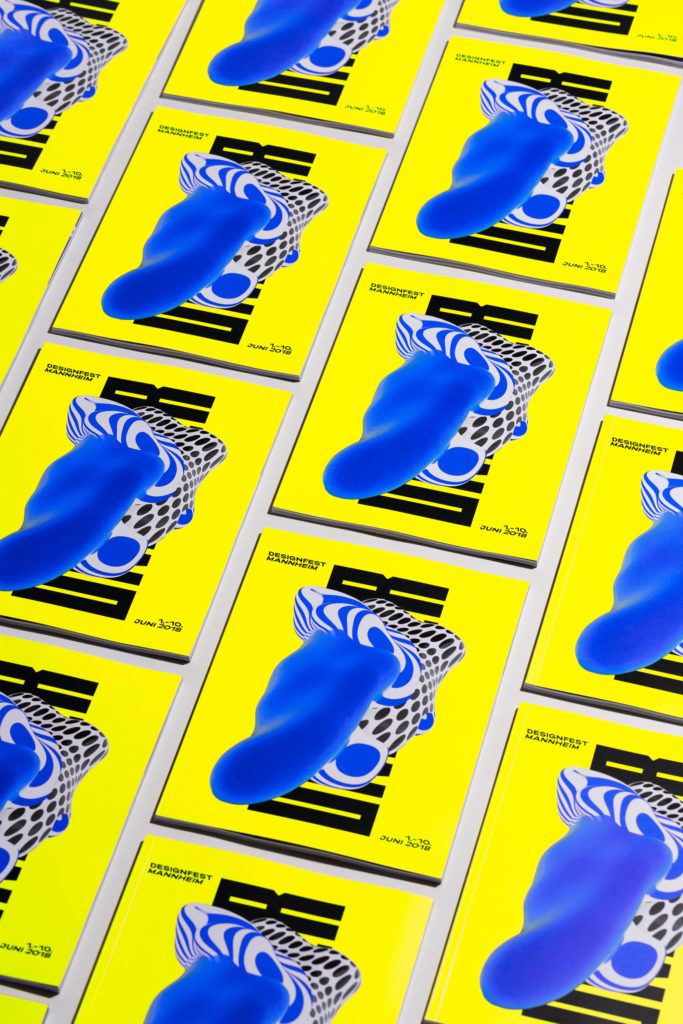 Flyer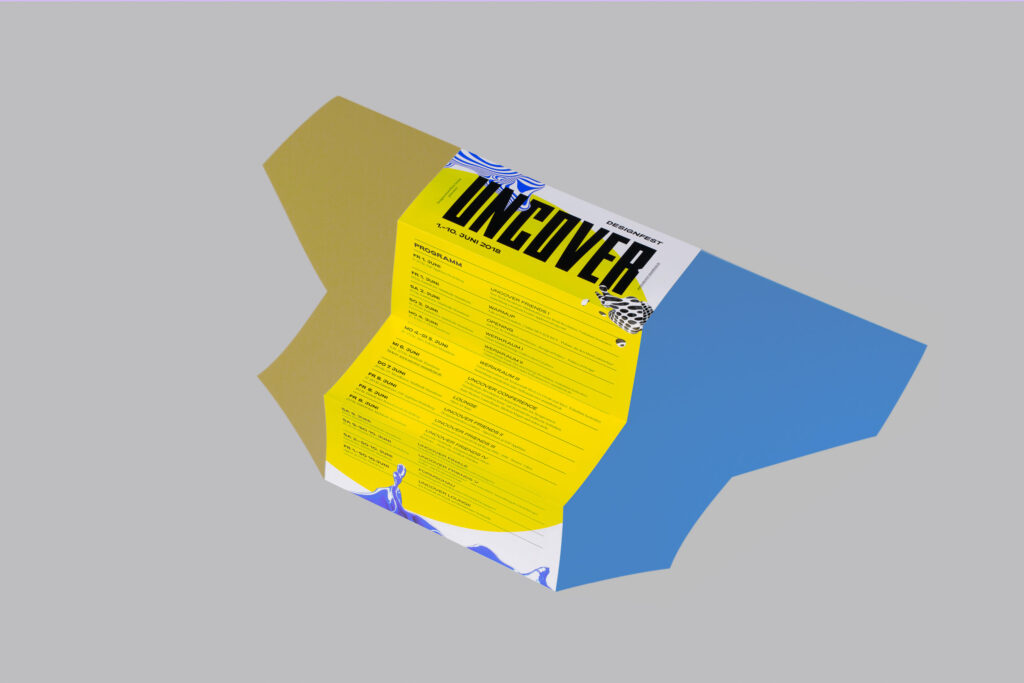 Due to our close cooperation with the festival organizers, we provided more than just a pure design service; we became part of the team. The comprehensive project included corporate design, advertisements, festival catalogue, 3D design, animations, flyers, posters, location branding, banners, website and the UNCOVER design award.